Saturday December 1, 2018; 9:00 am - 4:00 pm
Join us for our 11th ANNUAL YWCA BERKELEY/OAKLAND YOUNG WOMEN AND MONEY CONFERENCE being held on SATURDAY DECEMBER 1, 2018! Check back for more details!
11th Annual YWCA Berkeley / Oakland's Young Women and Money Conference
Registration Options: 
Online: 
[Coming Soon]
By Mail:
 Further instructions on brochure
By Phone:
 510-848-6370
In Person:
 YWCA, 2600 Bancroft Way, Berkeley 94704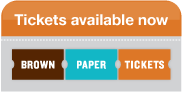 "Controlling your money, rather than having your money control you" is key to every woman's quality of life. The YWCA Young Women and Money Conference will help you gain financial independence and success.  Register soon before seats sell out – only 150 seats this year!  Conference sold out the past 10 years.
Conference Includes:
Fantastic Keynote Speaker Panelists
Two workshops of your choice
3-course lunch
Raffle prizes
Financial Resources and giveaways
And more!
Chances to win many great prizes including $100 Target Gift Cards
11TH ANNUAL YWCA YOUNG WOMEN & MONEY CONFERENCE DETAILS
Why Should I Attend?
Tired of sweating at the ATM because your money is going fast?  Wishing you knew the way to see your money grow? This conference will provide you with the tools to gain financial independence and success! Learn the street smarts of money: good credit, budgeting, paying bills, investing.
10th Annual Conference Agenda 2017 
Saturday, December 9, 2017
Marriott Oakland City Center
@ 12th Street BART station
9 AM – 4 PM
9 AM
Registration and Conference doors open  
9:30 – 9:45 AM
Welcome and Opening – 
Oakland Mayor Libby Schaaf
9:45 – 11:00 AM
Morning Keynote Panelists
Dorian Webb | Madelyn Mackie | Kathlyn Hart  
11:15 – 12:15 PM
Morning Workshops  
12:30 – 2:15 PM
Luncheon and Afternoon Keynote Panelists:
Karen Lum |  Lynn Ballou | Caitlin D'Aprano
2:30 – 3:30 PM
Afternoon Workshops  
3:45 – 4:15 PM
Closing Remarks and Final Drawing Winners – 
Tammy B. Haygood
Welcome and Opening Speaker
 Oakland Mayor Libby Schaaf 
Mayor Libby Schaaf was inaugurated Oakland, California's 50th mayor on January 5, 2015. A native Oaklander, Mayor Schaaf previously served one term as a member of the Oakland City Council. A former Council chief of staff and top mayoral aide to Jerry Brown, Mayor Schaaf has two decades of public service experience that began while she was a young attorney leading volunteer efforts in Oakland. She later left her legal career at Oakland's largest law firm to build and run the first centralized volunteer program for Oakland public schools at the Marcus Foster Institute. Mayor Schaaf eventually went on to become Public Affairs Director for the Port of Oakland.
Keynote Speakers
Dorian Webb
Award winning designer and artist Dorian Webb believes that taking the time to savor the small, yet luxurious indulgences in life is what makes it so pleasurable and rewarding. Dorian continues to be inspired by the desire to elevate daily living through design. She is an advocate for entrepreneurs who seek to channel their creative talents into a sustainable business platform, and often counsels them through the Alameda County Small Business Development Center. Dorian is a frequent lecturer and panelist at universities, design schools and business conferences where she has spoken about her aesthetic, entrepreneurial philosophy, and lifestyle brand development. She is also an active member of the Nor-Cal loan committee which provides SBA backed loan guarantees to banks for high potential, local businesses that may otherwise have difficulty in obtaining financing. Dorian is also an active member in the art world through her work on various boards. In addition to serving on the advisory boards of numerous startups,  Dorian is a former member of the Yale Black Alumni Association and is a current board member of the Yale Alumni Arts League. She is also on the board of directors for the Museum of the African Diaspora (MoAD) in San Francisco.
Madelyn Mackie
Madelyn Mackie is the Career Activator! She helps professionals move past their fears and advance their career dreams. As a Certified Career Management Coach, member of the National Resume Writers Association, and former board member of the National Speakers Association, Madelyn offers conference keynotes, professional development trainings, and career coaching to help her clients design unique, job-getting documents, build successful career plans, and create life-long success. Her clients have landed positions at AAA of Northern California, American Red Cross, AutoDesk, Contra Costa County, Kaiser Permanente, Mozilla, Safeway, Pacific Gas & Electric, Tripit.com, NFL Super Bowl Host Committee, Wells Fargo Bank NA, and several tech firms, health care agencies, and nonprofit organizations. In addition to her private clients, Madelyn is a lead trainer and senior consultant for the national outplacement firm Lee Hecht Harrison, where she has been assigned to work with VIP clients like the Oakland Raiders, Blue Shield of CA, Chevron, Novartis International AG, and Twitter. Madelyn draws on her experience of navigating four high-profile careers – the lab (as a published biochemistry researcher), the stage (as a stage and production administrator at four Tony Award-winning theatres), the c-suite (as an officer with the American Red Cross), and the owner's box (CEO of Madelyn Mackie & Associates, a career management and professional development firm) – to help individuals activate their career dreams.
Born and raised in Oakland, Karen is a Stanford alum dedicated to empowering young women with real-world skills to succeed after high school and beyond. Her YouTube channel, Womanly State of Mind, features videos on topics ranging from how to find your passion to how to decide on a career path. Karen also teaches user experience design at General Assembly and IronHack, runs a freelance video production and design business, and frequently leads workshops and talks across the Bay Area. She's got plenty of adulting wisdom to share, and she's excited to help young women own their independence.
Kathlyn Hart
Kathlyn is a business and life coach, a motivational speaker, and host of The Big Leap podcast. At 23 Kathlyn found herself stuck in sweltering hot LA traffic going 0 miles an hour, living paycheck to paycheck, wondering WTF was she doing. She asked herself "Was this the life I really wanted?" Going to an office where she felt like a walking zombie with the life sucked out of her, spending a full day doing tasks that could be accomplished in an hour. She felt unchallenged, underpaid, and uninspired.
But what could she do? She fantasized about exploring a childhood career dream in architecture. She didn't have the skills, and even if she wanted to learn, where would she find the time? After a long commute home and making dinner, all she wanted to do was flip on the TV and watch me some Bachelor.
In the fierce combination of feeling overwhelmed, frustrated, and LITERALLY being stuck, a fire within her was lit and boiling points were reached. That day a mental switch was flipped, and she knew if she wanted to a change, she couldn't just sit there dreaming about it. She needed to go out there, take risks, and hustle to make it happen.
In the years since she made more leaps in her life happen that she could have ever expected, including: Moving from LA to SF to make a childhood dream job in architecture a reality; Becoming a software designer after realizing she loved working with pixels, not buildings; Getting in serious control of her money and learning to double her pay through salary negotiation; Saving over $16,000 to quit the 9-5 world; Starting her first business as a website designer and digital marketing consultant; Becoming a life coach; Embracing her dream to speak, and leading workshops on personal and financial empowerment; And most recently creating a podcast, to amplify the stories of kickass, courageous women.
Lynn Ballou
Lynn Ballou, CFP® is Regional Director of EP Wealth Advisors. She also serves as the CFP Board of Standards Ambassador for the San Francisco Bay Area, a role in which she educates the public about the importance of financial planning. Prior to joining EP Wealth Advisors, Lynn founded Ballou Plum Wealth Advisors, LLC in 1998 with long-time friend and colleague, Marilyn Plum. Under her guidance, the firm has become a trusted financial advisory office in the East Bay, one that places emphasis on an unparalleled level of service for every generation of its client base.
Particularly passionate about educating women, Lynn has spent the last 30+ years helping women unravel the financial complexities that accompany retirement, inherited wealth, loss of spouse, divorce and other transitional moments in life. She feels her success is measured by the milestones they help their clients achieve. An advocate for investor education, Lynn has taught taxation and financial planning as an adjunct faculty member of The College for Financial Planning through JFK University. She is also an active member of the Financial Planning Association and volunteers her time organizing and participating in San Francisco's Financial Planning Day each year.
Lynn regularly pens a personal finance column for Lamorinda Weekly called "Lynn's Top Five" and provides expert commentary to other local media outlets including the San Francisco Bay Area Women's Journal, KRON 4 San Francisco and the San Francisco Chronicle. She has also been quoted by renowned national media publications including The Wall Street Journal, The New York Times, and U.S. News & World Report, and has appeared on CNBC.
Lynn graduated with honors from the University of California, Los Angeles. An avid reader, Lynn can usually be found with her nose in a book. She loves taking long hikes with her dog, gardening and day tripping in Northern California with her husband, John. She also greatly enjoys spending time with her grown children, Meredith and Nicholas, and especially her granddaughter Luna.
There are many words to describe Caitlin; social entrepreneur, women's empowerment teacher, shoe and accessories designer and trained intimate partner abuse advocate. A native from Melbourne, Caitlin graduated from The University of Melbourne with a BSc, majoring in psychology and philosophy. Her love of fashion took her around the world. Living in London, she pitched her shoe business to BBC3 reality TV program 'Be Your Own Boss'. Her talent and resilience took her to the third round, out of thousands of applicants. Community involvement has been a big part of Caitlin's life; she has mentored aspiring entrepreneurs, tutored refugees, given out care packages to London's homeless and raised $15,000 to feed San Francisco's homeless for Thanksgiving and Christmas. Her belief in altruism led her to transform her own traumatic experience with intimate partner abuse into an opportunity to empower women through Willpowered Woman. Caitlin has been a guest lecturer at SFSU, a speaker at Green Festival, has been featured in Remake and contributed to Lean In Publication, Women of the 415. Determined to break the silence, Caitlin continues to boldly and courageously share her story in various settings to create awareness and share her knowledge about intimate partner abuse as a way of empowering others.
Closing Speaker
Tammy B. Haygood is the Vice President of Wealth Management for UBS Financial Services, Inc., providing investment counsel that is reflective of her clients' political and social life missions. Guiding individuals, foundations, for and not-for-profit businesses through the process of developing their investment policy statement, she develops and implements investment strategies to meet those policies without sacrificing the performance as measured by common and widely-held benchmarks. Tammy helps clients invest to create a positive impact in the world both during their lives and through their legacy planning. Personally, she is an impact investor striving to invest 100% of her family's wealth in companies having a positive footprint in the world. In doing so Tammy is an active angel investor and a member of Toniic and the 100% Impact Network communities. Her passion for investor education and the opportunity to broaden impact investment opportunities led her during her four years of a Keiretsu Forum sponsorship to co-create "Pitch Me Green", an angel community program supporting early stage sustainable business models.
Workshops & Presenters
Kathryn D. Song, CFP® – Investing 101: Where Do You Start Investing and How?
Katy joined VitaVie Financial Planning in 2008 to help further the mission of helping expectant parents and families with young children alleviate financial anxiety and proactively plan for the future. Her goal is to help families live the life they imagine through mindful planning and intentional money management.
Originally from New York, Katy completed her undergraduate studies in economics at UC Santa Cruz and spent several years living and working abroad in both France and Africa. She received an MBA from UC Berkeley's Haas School of Business with an emphasis in Finance and worked five years in Investment Banking at Citigroup.
After starting her family, Katy changed her focus from global banking to personal financial planning, a passion of hers. She is a CERTIFIED FINANCIAL PLANNER™ . Katy lives in Mill Valley with her husband, four year old daughter and newborn son.
Heidi Stoltz – Demystifying Credit and Cyber Security
Heidi Stoltz serves as an Investment Advisor with Bell Investment Advisors in Oakland, California.  With over ten years of Financial Services experience, Heidi enjoys developing meaningful relationships with her clients.  She is committed to creating space for conversations that are genuine, clear, and effective.  Heidi works with individuals and couples on investment management and financial planning.  She also particularly enjoys playing a key role in Bell's Women's Roundtable events, which give female clients and guests a chance to enjoy a glass of wine and hear from dynamic speakers that make a difference in the lives of Bay Area women.  Prior to joining Bell, Heidi worked with J.D. Mellberg Financial and UBS Wealth Management.
Heidi was born and raised in the East Bay.  She graduated from the University of Arizona in Tucson, where she majored in Finance. Heidi holds a Series 65 securities license and a California Life and Health insurance license.  Away from work, Heidi is an avid rock climber and hiker. Most recently, she completed the Rim to Rim hike in the Grand Canyon. She also enjoys serving as a mentor with the East Bay College Fund, which helps local public school students access and succeed in college.
Faye Mellos – Take Control of Your Money: Budgeting Tips and Tricks
Faye Mellos is the Senior Vice President, Financial Advisor in The Mellos Group at Morgan Stanley Wealth Management. Faye has enjoyed helping individuals and families make informed decisions related to their financial well-being for over 38 years.  By tapping the breadth of her experience in the financial services field she provides an active level of service customized for each client to help them achieve their financial goals. 
Faye is an active member of the community and serves on the Executive Board of "That Man May See", the fund raising arm of the UCSF Department of Ophthalmology. In addition she is a 30+ year member of Zonta International, and worldwide service club with the sole focus of advancing the status of women. She is a board member of the Friends of the Commission on the Status of Women, San Francisco.
 Sue Mazzetti – Live the Life you Want: Set goals and Save!  
Sue is a Senior Financial Advisor with The Barry & Milligan Group of Merrill Lynch, a team of 7 financial professionals who have more than 100 years of combined experience helping corporate executives, business owners, entrepreneurs and professionals with complex circumstances reach their financial goals. Sue serves as a client relationship manager focused on developing strategies and advice for individuals, their families and their businesses by understanding their short- and long-term financial objectives.   She works closely with our client's full team of advisors, including attorneys, accountants and other advisors, to provide a coordinated approach to wealth management, including wealth transfer, tax minimization and estate planning services. Prior to joining Merrill Lynch, Sue worked for nearly 10 years as a CPA in the International Capital Markets Practice for Ernst & Young. In this role, she provided risk management assurance and advisory services to global financial institutions. She holds a Chartered Retirement Planning Counselor,℠ (CRPC®) designation, a Masters in Business Administration from Columbia University, as well as a Bachelor's degree in Accounting from Boston College. She current serves on the Board of the Financial Women of San Francisco organization.
Kathlyn Hart – Entrepreneur – Business and life coach – The Art of the Ask: Salary Negotiation Like a Pro
Registration Rates
Scholarship for Ages 18-30: $25 (price increases after Nov. 17th)
Discounted for Ages 31-40: $55 Discounted Registration for Ages 41+: $70 (Full registration value: $145)
Purchase Tickets Here!
Sponsors and Contributors (2017)