Join us for our 11th ANNUAL YWCA BERKELEY/OAKLAND YOUNG WOMEN AND MONEY CONFERENCE being held on SATURDAY DECEMBER 1, 2018! 
"I love this conference because it is really inspiring to see other women like the speakers, be successful in their dreams … it helps me know that I am not alone in my struggles" – Conference Attendee 2016
"I attended the Young Women and Money Conference and it was incredibly inspiring. So much so that I now have a Roth IRA and have saved nearly $2,000!" – Conference Attendee 2014 
"Before I had a lot of fear about my finances and just avoided it because it was so overwhelming and now I have the courage to start getting them under control" – Conference Attendee 2012
11th Annual YWCA Berkeley / Oakland's Young Women and Money Conference
Registration Options: 
Online: 
Click
Tickets Available Now
below
By Mail:
 Further instructions on
brochure
By Phone:
 510-848-6370
In Person:
 YWCA, 2600 Bancroft Way, Berkeley 94704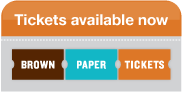 "Controlling your money, rather than having your money control you" is key to every woman's quality of life. The YWCA Young Women and Money Conference will help you gain financial independence and success.  Register soon before seats sell out – only 150 seats this year!  Conference sold out the past 10 years.
Conference Includes:
Fantastic Keynote Speaker and Panelists
Two workshops of your choice
Catered Lunch
Raffle prizes
Financial Resources and giveaways
And more!
Chances to win many great prizes including $100 Target Gift Cards
11TH ANNUAL YWCA YOUNG WOMEN & MONEY CONFERENCE DETAILS
Why Should I Attend?
Tired of sweating at the ATM because your money is going fast?  Wishing you knew the way to see your money grow? This conference will provide you with the tools to gain financial independence and success! Learn the street smarts of money: good credit, budgeting, paying bills, investing.
Conference Agenda 2018 
Saturday, December 1, 2018
NEW LOCATION:

Impact Hub Oakland
2323 Broadway, Oakland, CA 94612
@ 19th Street BART station
9 AM – 4 PM
9 AM
Registration and Conference doors open  
9:30 – 9:45 AM
Welcome and Opening
9:45 – 11:00 AM
Morning Keynote   
11:15 – 12:15 PM
Morning Workshops  
12:30 – 2:15 PM
Luncheon and Afternoon Keynote Panelists  
2:30 – 3:30 PM
Afternoon Workshops  
3:45 – 4:15 PM
Closing Remarks and Final Drawing Winners 
Speakers
Veronica Dangerfield
Consider Veronica Dangerfield that cousin that everybody loves but only sees once a year. You see, she believes that YOU are HER family.  Her mission in life is to preach compassion, to teach positive money behaviors and use laughter and surprise as a learning tool. Although, she has a very long career working in finance, Veronica is not your typical banker. Unless your banker, raps, dances, sings and tells jokes. Her degree in Communications from Sacramento State and her Certification as a Money Coach has her busy for Patelco Credit Union as a Financial Health Partner. She teaches at every single Junior College and University in the Bay Area and she loves students of all ages.  She has won a ton of awards but that is not whCat you will remember about her. You will be engaged by her innovative creative teaching style. You will be surprised at how she takes financial concepts and makes them easy to remember. But most of all, you will be encouraged, inspired and loved into using money as a tool to decrease stress and make your life happy. You will understand how the choices you make increase or decrease opportunities. Your cousin, Veronica, wants you to live in prosperity and financial peace and have the very best life.  Her mission in life is to SAVE your sacred light with knowledge that will illuminate your magnificent soul.
Claudia Rivas
Claudia is a Senior Financial Advisor in the San Francisco, Merrill Lynch office. She has been in the financial services industry since 2005. She has been able to work on high profile stock options plans such as, Facebook and other San Francisco and Silicon Valley clients. Her niche is high net worth individuals and businesses who require sophisticated financial strategies, detailed attention and care.
She lived in Mexico throughout her childhood and part of her adulthood, were she became aware of rampant poverty, unemployment, and minimal progress towards improvement. As a result, she became intimately aware of the importance of economic development and the role that financial institutions play in improving the standard of living of emerging communities.
From a very young age she made it her life goal to better the lives of others.  In high school she trained to be a nurse to help the sick and needy in Mexico. After coming back to the United States, however, she decided to switch gears and help on a larger scale.  She then decided to study economics to better learn ways in which to improve the lives of those here in the United States. She is extremely passionate about financial literacy for women and minorities. She's mentored, sat on panels, created seminars and helped dozens of people get into careers in finance. Her goal is to create a more balanced representation of women and minorities in these fields through literacy, access and mindfulness.
Claudia is a graduate of Mills College, where she obtained her B.A. in Economics and an M.B.A. She currently resides in San Francisco with her husband and two boys. In her spare time, she loves salsa dancing, running and reading self-improvement books.
Workshops & Presenters
Melissa Tosetti – Savvy Money Habits
Melissa Tosetti is the founder of The Savvy Life and author of the international bestseller Living The Savvy Life. Melissa has given over 400 Savvy Living presentations via webinar and in-person to audiences across the U.S. When she's not teaching, she works one on one with individuals and families to help them plug their financial leaks and streamline their spending. Since 2012 she's worked with over 525 clients to create Spending Plans. Melissa has been featured in U.S. News & World Report, Chicago Tribune, Miami Herald, Detroit News and more publications.
Marlis Jansen – The Money Conversation
Marlis Jansen founded The Money Conversation with a desire to help people increase their emotional awareness and agility with respect to their finances.
Growing up in a culture where money talk is often taboo and realizing that emotion controls the human decision making process, Marlis saw an opportunity to address a need that is rarely met in traditional financial planning.
Marlis' background running a private philanthropic foundation and as a member of a multigenerational family gave her valuable insight into how people relate to money.  This spans the gamut from multigenerational family dynamics to portfolio management.
Marlis is skilled at guiding clients toward a clear understanding of their current financial identity and then offering them tools to update any aspect of that financial identity that they no longer wish to carry.
 Kathlyn Hart – Entrepreneur – Business and life coach – The Art of the Ask: Salary Negotiation Like a Pro
Registration Rates [Early Bird Pricing!]
Scholarship for Ages 18-30: $20 (price increases after October 19th)
Discounted for Ages 31-40: $50 Discounted Registration for Ages 41+: $65 (Full registration value: $145)
Purchase Tickets Here!
Sponsors and Contributors (2017)