Wednesday November 18, 2020; 10:00 am - 2:00 pm
Join us Virtually for our 13th ANNUAL YWCA BERKELEY/OAKLAND YOUNG WOMEN AND MONEY CONFERENCE being held on Wednesday November 18th and Thursday November 19th, 2020! 
"As I come into different stages of adulthood, I find the conference helps me answer questions I face at work and for my own financial independence" – Conference Attendee 2019
"I have been to 4 YWCA Young Women & Money Conferences. Before I came I had zero knowledge about financial planning, but now I have paid off my car, started an emergency fund, opened a Roth IRA and started investing. I am now starting to think what I really want in life " – Conference Attendee 2017
13th Annual YWCA Berkeley / Oakland's Young Women and Money Conference
Registration Now Open! 
Online: 
Click
Tickets Available Now
below
By Mail:
 Further instructions on
brochure
By Phone:
 510-848-6370
In Person:
 YWCA, 2600 Bancroft Way, Berkeley 94704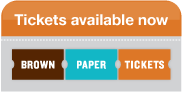 "Controlling your money, rather than having your money control you" is key to every woman's quality of life. The YWCA Young Women and Money Conference will help you gain financial independence and success.  Register soon before seats sell out! Conference sold out the past 12 years.
Conference Includes:
Two Fantastic Keynote Speakers
Three workshops of your choice
Raffle prizes
Financial Resources and giveaways
And more!
Chances to win many great prizes
Why Should I Attend?
Tired of sweating at the ATM because your money is going fast?  Wishing you knew the way to see your money grow? This conference will provide you with the tools to gain financial independence and success! Learn the street smarts of money: good credit, budgeting, paying bills, investing.
Keynote Speakers
Melissa Jean-Baptiste
Millenial in Debt – Co-Founder & Creator
Melissa is the co-founder and content creator of the Millennial In Debt brand.  She has paid over 100,000 dollars in student loan debt on a teacher salary, and is currently teaching millennials how to get out of debt, build generational wealth and earn financial freedom. Check out her website, Trials & Tresses  Follow her on Instagram!
Yanely Espinal
Miss Be Helpful
Yanely was born and raised in Brooklyn, NYC and is one of the first in her family to graduate college. After two decades of school, she still can't believe that she never had a class about making smart money decisions! Now, she's on a mission to help young people learn financial literacy in a fun and engaging way! After completing Teach For America, Yanely paired her love for teaching with her passion for financial literacy, creating a unique YouTube channel for people to engage with topics like credit cards, saving money, budgeting, and investing in the stock market! Follow her at missbehelpful.com
Workshop Presenters
Mykail James 
Boujie Budgeter – Founder
Mykail James aka "The Boujie Budgeter" is the founder of BoujieBudgets.com, an online platform dedicated to teaching Gen Z professionals how to finance their best lives. Upon graduating with her MBA focused in accounting, Mykail became a Certified Financial Literacy instructor. She has a fresh new
take on managing money and finances. Her teachings use pop-culture references and relatable language to help her audience understand confusing money concepts such as budgeting, saving, and investing. The goal is to make positive money moves while still controlling your finances, because you can only live your best life when it is properly financed!
Danetha Doe is the creator of Money & Mimosas® and host of the Money Sex Power podcast.
Money & Mimosas is a financial well-being resource enjoyed by readers in over fifty countries.  Danetha was named a personal finance expert by TIME, Fast Company and the Wall Street Journal.
She was recognized as a millennial thought leader by the Hong Kong Institute of CPAs and a millennial entrepreneur to watch by the office of Congresswoman Barbara Lee. Danetha is the star financial expert in the Webby Award winning TV series, Going From Broke, produced by Ashton Kutcher, which garnered over 12 million views in its first season.  Her work has been featured in Entrepreneur, Elle, The Chicago Tribune, Cosmopolitan, NBC and more.
A former NFL cheerleader turned money maven and entrepreneur, Danetha believes that charting your own path is the key to financial freedom.
Candice Latham
Candice Latham is a self-taught financial literacy educator, author, speaker, and entrepreneur who has been inspiring millennials for over 6 years to defy the odds, build wealth, and think differently.
She was born and raised in the inner city of Boston. After graduating from Rochester Institute of Technology Candice was saddled with $38,000 of student loan debt on top of a few thousand dollars in credit card debt. In order to change her situation, she started using her design skills from her nine-to-five ad agency job (which later became her full-time hustle) to start earning extra money on the side to pay off her debt faster. Candice documented her journey of paying off $47,000 of debt while also investing, which allowed her to turn her negative net worth into a positive one.
Her mission is to teach and empower women by sharing what she learned so that they too can overcome obstacles, achieve their financial goals, and carve out the life they truly want to live.
Sahirenys Pierce 
Sahirenys (Sai-ren-ese) Pierce is the content creator behind Poised. She created The Poised Lifestyle Blog to help millennial women, like myself, balance their finances and lifestyle with poised. 
As a Dominican-American of immigrant parents, her family was challenged with many ups and downs financially that shaped their lifestyle. She believes that many of you are just like her and want to create a lifestyle that isn't run by your finances. So, as a woman of color with a background in finance, she felt moved to make sure you all got the financial tools and resources necessary in order for us to succeed with poise.
A little bit more about Sahirenys, her family was heavily affected by the 2008 recession, which started my path into the financial planning career. She graduated from California State University Northridge with a BS in Finance with an emphasis in financial planning. She has worked at a few financial service companies like Merrill Lynch, MetLife, and Ameriprise prior to starting her blog. Her and her husband Freddie live in San Diego, CA with their two kids, Raelyn and Lee. In her off time, she loves creating new family traditions like cooking together for their famous appetizer night, taking photos, and watching comedies.
Danielle Desir
Danielle Desir is an author, freelance writer, podcaster, and founder of The Thought Card, an award-winning affordable travel and personal finance blog and podcast empowering financially savvy travelers to make informed financial decisions – travel more, pay off debt, and build wealth. Danielle paid off $63,000 of student loan debt in 4 years and purchased her first home at the age of 27. She has traveled to 27 countries and 4 continents. She strongly believes in not letting your financial responsibilities hold you back from pursuing your dreams.
Jasmine Paul
Jasmine Paul is the founder of CreateFinStew, a financial wellness startup empowering families to foster healthy money conversations. Since 2014, she has served dozens clients and coached through the elimination of over $188,000 student loan/credit card debt.
Jasmine is a Certified Financial Education Instructor. She graduated with a Bachelor's of Arts in Communications and a Master's in Entrepreneurship and is pursuing a Doctor of Ministry. She received the Young Woman of Tomorrow Award by the Great Falls, MT YWCA. She also served on the Great Falls, MT YWCA's Board of Directors. Jasmine has shared financial creativity at Podfest Expo and Tampa Bay Startup Week. She also was the keynote speaker for the Trinidad and Tobago Cultural of Arts Delaware Scholarship Gala. She desires families to enable money conversations early and often. Let's Get Creative visit: www.createfinstew.com
Jully-Alma Taveras 
Jully-Alma Taveras is the founder of Investing Latina, an online community for financially powerful women. She is a writer, and producer and you can find her on YouTube where she creates videos to educate women about personal finances, investing, and entrepreneurship.
She hosts the Plutus Award nominated series @askmemoneythings on YouTube where she answers questions from her viewers on how to manage their money more efficiently. She is contributing editor at Next Advisor in partnership with Time where she writes about personal money stories from the lens of an immigrant Latina.
She's a speaker and facilitator. She's spoken for financial service companies such as Flourish, Next Advisor and for events at Nasdaq & Google. She was recently mentioned as Money Expert you should be following along with best selling authors Ramit Sethi, Suze Orman and Tiffany "The Budgetnista" Aliche. 
Akeiva Thomas
The Bemused TV 
Akeiva is one of the youngest Certified Public Accountants and CERTIFIED FINANCIAL PLANNER™ professionals in the nation. She is the founder of The Bemused, a financial education brand catering to young adults. She also works as a financial planner at an established wealth management firm in the greater Boston area.
Akeiva holds a Master of Science degree in Financial Planning and a Bachelor of Science degree in Accounting & Business Administration with an emphasis in Finance. She amassed over $80,000 of student loan debt while in college and has a strong passion for helping others plan for college and tackle student loan repayment. She brings a social justice lens to her work and uses her platform to help close the racial wealth gap.
Hina Kumar
Hina Kumar is a commercial loan portfolio manager at Comerica Bank, helping business owners and high net worth individuals with their lending needs and providing financial advice to her clients. Hina strives to make this information accessible to everyone, and is passionate about sharing her tips and tricks to help young people reach their financial goals. Through her banking career and personal experience, Hina has become an expert in all things money management. She is a graduate of San Jose State University with a degree in Finance and aims to empower those in her local community to reach financial freedom.
Conference Agenda 2020 
NEW LOCATION:

 Join us Virtually on Hopin!
Wednesday, November 18, 2020
10 AM – 10:15  AM 
Opening Remarks
10:15 AM – 11 AM  
Keynote Speaker
11 AM – 11:30 AM 
Break/ Networking 
11:30 AM – 12:30 PM 
Workshop #1
12:45 – 1PM
Closing Remarks   
Thursday, November 19, 2020
10 AM – 10:15  AM 
Opening Remarks
10:15 AM – 11 AM  
Keynote Speaker
11 AM – 11:30 AM 
Break/ Networking 
11:30 AM – 12:30 PM 
Workshop #1
12:30 PM – 1 PM 
Break/ Networking 
1 PM – 2 PM 
Workshop #2
2 – 2:15 PM 
Closing Remarks
Registration Rates
In light of COVID-19, the conference will be held entirely online through Hopin and tickets will be sold on a sliding scale to reach a wider audience. Despite the circumstances, our goal of advancing financial literacy and personal finance skills in young women, ages 18-30, and high schoolers, still remains as our primary focus.
The following are suggestions, but please contribute however much you have the capacity to share. You are able to customize your contribution when you register. No one will be turned away for a lack of funds 
High School: Free,
Ages 18-30: $5-$20,
Ages 31-40: $21-$55,
Ages 41+: $56-$75.
Purchase Tickets Here!
Sponsors and Contributors
YWCA Empowerment Team
 
YWCA Champion
YWCA Advocate 

YWCA Supporter
Contributors 
Our Previous Speakers and Sponsors Include: 
12th Annual Conference, 2019:
Speakers: Saundra Davis, Natalie Torres, Shannon Blackmon, Rebecca Delmundo, Krystal Fortner, Paola Ramos, Diana Ruiz, Nicole Middleton
Sponsors: Golden1 Credit Union, Fidelity Investments, YWCA Berkeley/Oakland Board of Directors, Women's Global Leadership Initiative, Calavera, Trader Joe's, Pura Vida, La Mediterranee, IMPACT Bay Area, Calavera, Sephora, Safeway, The Body Shop, Hipline
11th Annual Conference, 2018:
Speakers: Claudia Rivas, Veronica Dangerfield, Lynn Johnson, Melissa Tosetti, Rebecca Delmundo, Gretchen Caldwell, Paola Ramos, Adrian Morris, Marlis Jensen, Helen Irungu, Malia Cohen, Janet Miller Evans
Sponsors: EP Wealth Advisors, Golden1 Credit Union, Fidelity Investments, YWCA Berkeley/Oakland Board of Directors, Trader Joe's, Cal Shakes, La Mediterranee, IMPACT Bay Area, Calavera, Sephora, Safeway, The Body Shop, Hipline
10th Annual Conference, 2017:
Speakers: Libby Schaaf, Tammy Haygood, Kathlyn Hart, Madelyn Mackie, Dorian Webb, Lynn Ballou, Caitlin D'Aprano, Karen Lum, Sue Mazetti, Katy Song, Heidi Stoltz, Faye Mellos
Sponsors: YWCA Berkeley/Oakland Board of Directors, Bell Investment Advisors, Kendra Scott, Golden1 Credit Union, Trader Joe's, MILLS College, Luna, CFP Board, Sephora, Fidelity Investments
9th Annual Conference, 2016:
Speakers: Betty T. Yee, Veronica Dangerfield, Kathlyn Hart, Lynn Ballou, Nicole Middleton, Elaine Shen, Jenny Smith, Lisa Vang, Katherine Brown
Sponsors: YWCA Berkeley/Oakland Board of Directors, Golden1 Credit Union, Patelco Credit Union, Fidelity Investments, MILLS College, ULTA Beauty, CFP board, Tanya Kumar, Albatross Pub, Rialto Cinemas, La Mediterranee, Bette's Diner
8th Annual Conference, 2015:
Speakers: Neale Godfrey, Veronica Dangerfield, Kathlyn Hart, Samantha Hobart, Lisa Vang, Katherine Brown, Jenny Smith
Sponsors: Fidelity Investments, YWCA Berkeley/Oakland Board of Directors, Golden1 Credit Union, MILLS College, Trader Joe's, ULTA, Luna, Jean Chatzky, Carmen Wong Ulrich, Galia Gichon, Lynette Khalfani
7th Annual Conference, 2014:
Speakers: Carmen Ulrich Wong, Ann Tardy, Stephanie Boydell, Saundra Davis, Kathlyn Hart, Holly Gillian-Kindel, Krystal Fortner
Sponsors: HSBC, Standard & Poor's, YWCA Berkeley/Oakland Board of Directors, Golden1 Credit Union, US Bank, MILLS College, Trader Joe's, Sephora, Luna, Galia Gichon
6th Annual Conference, 2013:
Speakers: Valerie Coleman Morris, Galia Gichon, Kelly Ramirez, Sarah Tolson, Julie Baeder, Stephanie Boydell, Krystal Fortner, Kate Levinson, Shelley Murphy
Sponsors: HSBC, Standard & Poor's, YWCA Berkeley/Oakland Board of Directors, Golden1 Credit Union, US Bank, Luna, Sephora, Trader Joe's, Target, The Body Shop, AAUW, Suze Orman
5th Annual Conference, 2012:
Speakers: Charlotte Stallings, Stacey Tisdale, Bethany Eggman, Christi Garcia, Kate Levinson, Nancy Wright Cooper
Sponsors: HSBC, Standard & Poor's, YWCA Pacific Region, Golden1 Credit Union, US Bank, Reed Smith, Target, Trader Joe's, YWCA Berkeley/Oakland Board of Directors, Luna, Twig & Fig, Suze Orman
4th Annual Conference, 2011:
Speakers: Glinda Bridgforth, Kimberly Palmer, Cathy Curtis, Bethany Eggman, Jenny Smith, Jadine Wong, Larisa Troche
Sponsors: HSBC, Standard & Poor's, YWCA Berkeley/Oakland Board of Directors, Luna, Sephora, Beth Kobliner, Trader Joe's
3rd Annual Conference, 2010:
Speakers: Noni Ramos, Carmen Wong Ulrich, Ann Tardy, Elizabeth Barnes, Suzanne Agasi, Stephanie Barbour, MB Deans, Sylvia Gonzales, Peggy Green, Aurora Medina, Ly Franshaua N. Pipkins, Rachel J. Robasciotti, Jenny Smith
Sponsors: HSBC, Standard & Poor's, YWCA Berkeley/Oakland Board of Directors, Keller Graduate School of Management, Golden1 Credit Union, FPA of East Bay, Luna, AAUW, City Car Share
2nd Annual Conference, 2009:
Speakers: Veronica Dangerfield, Veronica Morris, Kathleen Ronald, Aurora Medina, Alicia Rincon, Jenny Smith, Loretta Abrams, Julie Asti, Kimmy Bess, MB Deans, Robert Lattimore
Sponsors: HSBC, Luna, Benefit San Francisco, YWCA Berkeley/Oakland Board of Directors, Money Coaching Institute, Patelco Credit Union, City Car Share
1st Annual Conference, 2008:
Speakers: Lynnette Khalfani, Lateefah Simon, Ann Tardy, Loretta Abrams, Julie Asti, Alison Covarrubias, Rosie Faifua, Cathy Jackson, Jacquelyn Harbert, Aurora Medina, Emily Davidson Peters, Emila Sutton
Sponsors: HSBC, Department of Labor Women's Bureau, Kiehl's, MILLS College, Wells Fargo, Mary Kay, Luna, FPA, YWCA Berkeley/Oakland Board of Directors