Join us for our 12th ANNUAL YWCA BERKELEY/OAKLAND YOUNG WOMEN AND MONEY CONFERENCE being held on SATURDAY DECEMBER 7, 2019! 
"I love this conference because it is really inspiring to see other women like the speakers, be successful in their dreams … it helps me know that I am not alone in my struggles" – Conference Attendee 2016
"I attended the Young Women and Money Conference and it was incredibly inspiring. So much so that I now have a Roth IRA and have saved nearly $2,000!" – Conference Attendee 2014 
"Before I had a lot of fear about my finances and just avoided it because it was so overwhelming and now I have the courage to start getting them under control" – Conference Attendee 2012
12th Annual YWCA Berkeley / Oakland's Young Women and Money Conference
Registration Now Open! 
Online: 
Click
Tickets Available Now
below
By Mail:
 Further instructions on
brochure
By Phone:
 510-848-6370
In Person:
 YWCA, 2600 Bancroft Way, Berkeley 94704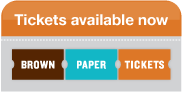 "Controlling your money, rather than having your money control you" is key to every woman's quality of life. The YWCA Young Women and Money Conference will help you gain financial independence and success.  Register soon before seats sell out – only 200 seats this year!  Conference sold out the past 10 years.
Conference Includes:
Two Fantastic Keynote Speakers
Two workshops of your choice
Catered Lunch
Raffle prizes
Financial Resources and giveaways
And more!
Chances to win many great prizes
Why Should I Attend?
Tired of sweating at the ATM because your money is going fast?  Wishing you knew the way to see your money grow? This conference will provide you with the tools to gain financial independence and success! Learn the street smarts of money: good credit, budgeting, paying bills, investing.
Conference Agenda 2019 
Saturday, December 7, 2019
NEW LOCATION:

Impact Hub Oakland
2323 Broadway, Oakland, CA 94612
@ 19th Street BART station
9 AM – 4 PM
9 AM 
Registration and Conference doors open
9:30 – 9:45 AM 
Welcome and Opening
9:45 – 10:30 AM 
Morning Keynote 
10:45- 12:00 PM 
Morning Workshops
12:15 – 1:45 PM 
Luncheon, Afternoon Keynote Speaker and Networking
2 – 3:15 PM 
Afternoon Workshops
3:15 – 3:45 PM 
Closing Remarks and Final Drawing Winners 
Keynote Speakers
Saundra Davis
Saundra Davis, MSFP, APFC®, FBS® is a US Navy veteran, financial coach, educator, and consultant who is nationally recognized as an expert in the financial coaching field and for her work with community-based organizations that focus on asset building for the working poor. She developed and facilitates the Financial Fitness Coach certification program to promote the highest standard for professional services for all people, irrespective of wealth and income.
Her experience in the U.S. Navy, where she made EVERY money mistake possible, and her twenty years serving community-based organizations led her to the reality that the best way to help people find a path out of poverty is to help them become their OWN financial expert.
Ms. Davis is the founder and Executive Director of Sage Financial Solutions, a San Francisco Bay Area based organization that develops comprehensive financial capability programs for low- and moderate-income communities throughout the United States. She is a Financial Behavior Specialist and her philosophy of the financial  continuum of care continues to shape the financial capability and coaching efforts around the country. Saundra has been an active proponent of building a more inclusive financial planning community and has served on the Financial Planning Association local and national pro bono and diversity committees.
Saundra holds a B.S. in Management and an M.S. in Financial Planning from Golden Gate University where she is currently an Distinguished Adjunct Professor in the Personal Financial Planning program.
Natalie Torres
Natalie is a two time TEDx Speaker known for her talk "The Foreign Language of Financial Literacy" and "The Confidence Gap." She is also an international Award Winning Author, a bilingual podcast host of Financially Savvy in 20 minutes, international keynote speaker and educator.  Her activities have been featured in the Huffington Post, LA Times, 60 second docs and a Honda commercial as a financial literacy advocate, with both features receiving over 2 Million views since published this year. A first generation College Graduate from CSULB in Finance and International Business with a Masters in public Administration from CSUN,  she focuses on helping those in debt to keep working towards their financial independence. Born in El Salvador and raised in Inglewood during the LA riots, Natalie quickly understood that the lack of higher education and financial illiteracy limits her community of basic human rights and equality in resources. She started investing in real estate at 24 and began her career advocating for financial and women empowerment for equal pay. Her challenges dealing with student debt and depression have influenced her to advocate for mental and financial health to be taught in all schools and work environments.
Workshop Presenters
Shannon Blackmon
CFP® – Portfolio Advisor at Thomas Doll
Shannon Blackmon is a CERTIFIED FINANCIAL PLANNER™ professional, highly trained in investment management and financial planning. She loves to guide clients through a comprehensive wealth management process, providing them with insights into cash flow, net worth, risk management, insurance, and investments. Shannon finds her work most rewarding when she engages with clients to help them make intentional choices around their philanthropic and social impact goals.
Shannon earned a bachelor's degree in Psychology from the University of Arizona and her Certificate in Financial Planning from Boston University.
She recently served on the board of directors for the League of Women Voters of West Contra Costa County and is an avid yoga practitioner, used clothing fashionista and hiker. Shannon lives in Hercules with her three children.
Rebecca joined Golden 1 Credit Union in 2011 and was promoted to Financial Education Manager in 2017. She leads the development of Financial Education strategy, new content, and social campaigns to ensure the highest engagement from members, employees, and the communities they serve. She oversees delivery of the Financial Education material via multiple channels and formats including: online via golden1.com, social media, and mobile; in person via workshops and seminars; and via newsletter and promotional items.
Rebecca earned her Bachelor's Degree in Business Administration from California State University, Sacramento. She has more than 18 years of experience in the credit union industry. Rebecca is a wife and a mother to three children; Anabella,15 years old, Logan,11 years old and Elena, nine years old. She enjoys spending time with her family, reading, working out and has a passion for helping others.  
Krystal Fortner
Krystal Fortner is a CERTIFIED FINANCIAL PLANNER™ and is currently an Associate Advisor at Brighton Jones in San Francisco.  Ever passionate about empowering women to make solid financial decisions, Krystal previously taught financial literacy to teenage youth at Game Theory Academy in Oakland.  Prior to becoming a financial advisor in 2013, Krystal was a social worker for 16 years working with children and families in the child welfare system both in Albuquerque and Oakland.  She has worked with people from all different backgrounds including those who have not a dime to their name all the way to people who have so much money they do not know what to do with it.  She is also the treasurer on the Board of Directors at East Bay Children's Law Offices, a non-profit law firm who represents youth in the foster care and probation systems. Krystal holds a BA from Purdue University, a MSW from New Mexico State University, and a MBA from California State University, East Bay.  She lives in San Francisco with her wife, her cat Pumpkin, and her dog Henry.
Paola Ramos 
Environmental advocacy might seem like an unconventional career path for a future financial advisor – but it was the perfect springboard for Paola
Ramos. The energy, passion and determination that helped her excel within the nonprofit sector are the same attributes that drive her to help her
clients with their most pressing financial needs and serve as an advocate for their goals.
"My background and experiences have taught me how to take complex topics — for example, groundwater contamination or investment management strategies – and translate them into tailored, succinct solutions" says Paola. "To do that successfully, you need to be well-versed in all of your clients needs and the things that keep them up at night."
It's a skill that has also helped Paola become a savvy problem-solver and a trusted resource for her clients and team members within the financial
services industry. She brings her unique perspective and valuable expertise to her role at Mercer Financial Advisors, where she constantly strives to make a difference in her clients personal – and financial — lives.
"I have always had a passion for helping people achieve their goals. As an advisor, can have a tangible impact on my clients lives and help them in a profound, direct way." – Paola Ramos
Diana Ruiz
Diana Ruiz is the CEO and founder of Women's Global Leadership Initiative. Since 2008, Diana has served as a professional advisor for women's leadership and economic development in several communities throughout the United States, Latin America, the Balkan Region and women in STEM associations in Tunisia and Turkey. Diana resides in San Francisco, where WGLI is headquartered. The daughter of pro-democracy Cuban revolutionaries, Diana continues to build on her family's legacy through believing in the possibility of a more just world. Diana received her BA in organizational behavior from the University of San Francisco and has worked for more than 20 years in finance, sales, mediation and labor negotiations.
Registration Rates
Scholarship for Ages 18-30: $25 
Discounted for Ages 31-40: $55 Discounted Registration for Ages 41+: $70 (Full registration value: $145)
Purchase Tickets Here!
Sponsors and Contributors
 
Our Previous Speakers and Sponsors Include: 
11th Annual Conference, 2018:
Speakers: Claudia Rivas, Veronica Dangerfield, Lynn Johnson, Melissa Tosetti, Rebecca Delmundo, Gretchen Caldwell, Paola Ramos, Adrian Morris, Marlis Jensen, Helen Irungu, Malia Cohen, Janet Miller Evans
Sponsors: EP Wealth Advisors, Golden1 Credit Union, Fidelity Investments, YWCA Berkeley/Oakland Board of Directors, Trader Joe's, Cal Shakes, La Mediterranee, IMPACT Bay Area, Calavera, Sephora, Safeway, The Body Shop, Hipline
10th Annual Conference, 2017:
Speakers: Libby Schaaf, Tammy Haygood, Kathlyn Hart, Madelyn Mackie, Dorian Webb, Lynn Ballou, Caitlin D'Aprano, Karen Lum, Sue Mazetti, Katy Song, Heidi Stoltz, Faye Mellos
Sponsors: YWCA Berkeley/Oakland Board of Directors, Bell Investment Advisors, Kendra Scott, Golden1 Credit Union, Trader Joe's, MILLS College, Luna, CFP Board, Sephora, Fidelity Investments
9th Annual Conference, 2016:
Speakers: Betty T. Yee, Veronica Dangerfield, Kathlyn Hart, Lynn Ballou, Nicole Middleton, Elaine Shen, Jenny Smith, Lisa Vang, Katherine Brown
Sponsors: YWCA Berkeley/Oakland Board of Directors, Golden1 Credit Union, Patelco Credit Union, Fidelity Investments, MILLS College, ULTA Beauty, CFP board, Tanya Kumar, Albatross Pub, Rialto Cinemas, La Mediterranee, Bette's Diner
8th Annual Conference, 2015:
Speakers: Neale Godfrey, Veronica Dangerfield, Kathlyn Hart, Samantha Hobart, Lisa Vang, Katherine Brown, Jenny Smith
Sponsors: Fidelity Investments, YWCA Berkeley/Oakland Board of Directors, Golden1 Credit Union, MILLS College, Trader Joe's, ULTA, Luna, Jean Chatzky, Carmen Wong Ulrich, Galia Gichon, Lynette Khalfani
7th Annual Conference, 2014:
Speakers: Carmen Ulrich Wong, Ann Tardy, Stephanie Boydell, Saundra Davis, Kathlyn Hart, Holly Gillian-Kindel, Krystal Fortner
Sponsors: HSBC, Standard & Poor's, YWCA Berkeley/Oakland Board of Directors, Golden1 Credit Union, US Bank, MILLS College, Trader Joe's, Sephora, Luna, Galia Gichon
6th Annual Conference, 2013:
Speakers: Valerie Coleman Morris, Galia Gichon, Kelly Ramirez, Sarah Tolson, Julie Baeder, Stephanie Boydell, Krystal Fortner, Kate Levinson, Shelley Murphy
Sponsors: HSBC, Standard & Poor's, YWCA Berkeley/Oakland Board of Directors, Golden1 Credit Union, US Bank, Luna, Sephora, Trader Joe's, Target, The Body Shop, AAUW, Suze Orman
5th Annual Conference, 2012:
Speakers: Charlotte Stallings, Stacey Tisdale, Bethany Eggman, Christi Garcia, Kate Levinson, Nancy Wright Cooper
Sponsors: HSBC, Standard & Poor's, YWCA Pacific Region, Golden1 Credit Union, US Bank, Reed Smith, Target, Trader Joe's, YWCA Berkeley/Oakland Board of Directors, Luna, Twig & Fig, Suze Orman
4th Annual Conference, 2011:
Speakers: Glinda Bridgforth, Kimberly Palmer, Cathy Curtis, Bethany Eggman, Jenny Smith, Jadine Wong, Larisa Troche
Sponsors: HSBC, Standard & Poor's, YWCA Berkeley/Oakland Board of Directors, Luna, Sephora, Beth Kobliner, Trader Joe's
3rd Annual Conference, 2010:
Speakers: Noni Ramos, Carmen Wong Ulrich, Ann Tardy, Elizabeth Barnes, Suzanne Agasi, Stephanie Barbour, MB Deans, Sylvia Gonzales, Peggy Green, Aurora Medina, Ly Franshaua N. Pipkins, Rachel J. Robasciotti, Jenny Smith
Sponsors: HSBC, Standard & Poor's, YWCA Berkeley/Oakland Board of Directors, Keller Graduate School of Management, Golden1 Credit Union, FPA of East Bay, Luna, AAUW, City Car Share
2nd Annual Conference, 2009:
Speakers: Veronica Dangerfield, Veronica Morris, Kathleen Ronald, Aurora Medina, Alicia Rincon, Jenny Smith, Loretta Abrams, Julie Asti, Kimmy Bess, MB Deans, Robert Lattimore
Sponsors: HSBC, Luna, Benefit San Francisco, YWCA Berkeley/Oakland Board of Directors, Money Coaching Institute, Patelco Credit Union, City Car Share
1st Annual Conference, 2008:
Speakers: Lynnette Khalfani, Lateefah Simon, Ann Tardy, Loretta Abrams, Julie Asti, Alison Covarrubias, Rosie Faifua, Cathy Jackson, Jacquelyn Harbert, Aurora Medina, Emily Davidson Peters, Emila Sutton
Sponsors: HSBC, Department of Labor Women's Bureau, Kiehl's, MILLS College, Wells Fargo, Mary Kay, Luna, FPA, YWCA Berkeley/Oakland Board of Directors